I have been self-employed since my mid-20's. My successes as owner of Empower Professional Organizing as a professional organizer and productivity specialist allowed me to work with nonprofits and businesses in the Silicon Valley. Together, clients and I problem-solved, discussed strategies for personal and professional growth, and we set-up systems to make lives more efficient. Additionally during that decade, I was honored to work on and direct an annual sport competition for our Veterans and members of the armed forces who had a disability rating. That event, Valor Games Far West, was closed indefinitely when so many other things were shuttered due to the pandemic. It was then that I turned my focus to working directly with others, their hearts, and their individual drives to succeed.
My experience working with individuals and the "Why" that surrounds their environments paved a clear path for me. I enrolled in a 6-month Certified Professional Coach Training Program through Sacacy Coaching. Through the program, I participated in different forms of coaching, including group, peer, and mentor. I completed countless hours of reflective and observation exercises, embraced various personality tests, and studied text about the different modalities that coaches can offer. Shortly after my program was complete, I successfully tested through the International Coach Federation (ICF), where I hold my ACC level coaching certification.
I have been a coach, in other aspects of life, since my teens. My first paying job was as a goalkeeper and skills coach for a youth soccer team – I was a youth myself! Soccer remained a large part of my life as I was recruited for and played at a DI university. After I retired from playing, I devoted my evenings to personal training goalkeepers who were college bound.
I love working with children and youth, and their parents. I have found a lot of value in listening to developing hearts and minds. It's in listening that a person can gain deeper knowledge and understanding, and it's a skill that can be learned by all! I believe that adults can have stronger connections with their children and students by letting them fully speak, and refrain from jumping in. Raising emotionally aware and intelligent humans is a goal that society can adopt more openly. I proudly taught YMCA Project Cornerstone lessons in California, and the tradition has continued in Colorado. These lessons promote SEL, acceptance, tolerance, and anti-bullying.
The grit, determination, and teamwork that I learned during my years of athletics and event management sets me apart from others in my industry. Working with others to reach a common goal is a valuable skill, working with varying personalities is inevitable, and communicating efficiently and effectively is necessary.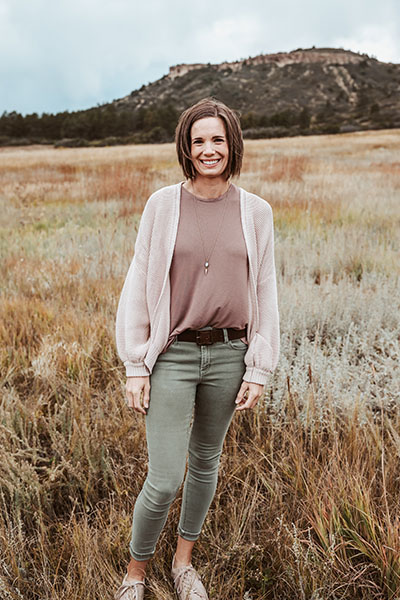 I hold memberships with the International Coach Federation (ICF), National Association of Productivity and Professional Organizers (NAPO), am an active member of the Women's Networking Alliance. I hold a BS in Kinesiology from San Jose State University. I live in Colorado with my family, dog, and two cats. My husband is a teacher, and we strive for some sort of balance as working adults in a very active household. I am an Enneagram 1, am passionate about giving to others, educating all generations about inclusion and 'bucket-filling', love soccer, music, and the outdoors. I have experience working with diverse populations, 12 step programs, and individuals with diagnosis (anxiety, depression, bi-polar, etc.). I boast professional relationships with members of each branch of the Armed Forces, Department of Defense, Apple, Kaiser, Google, and Intel.